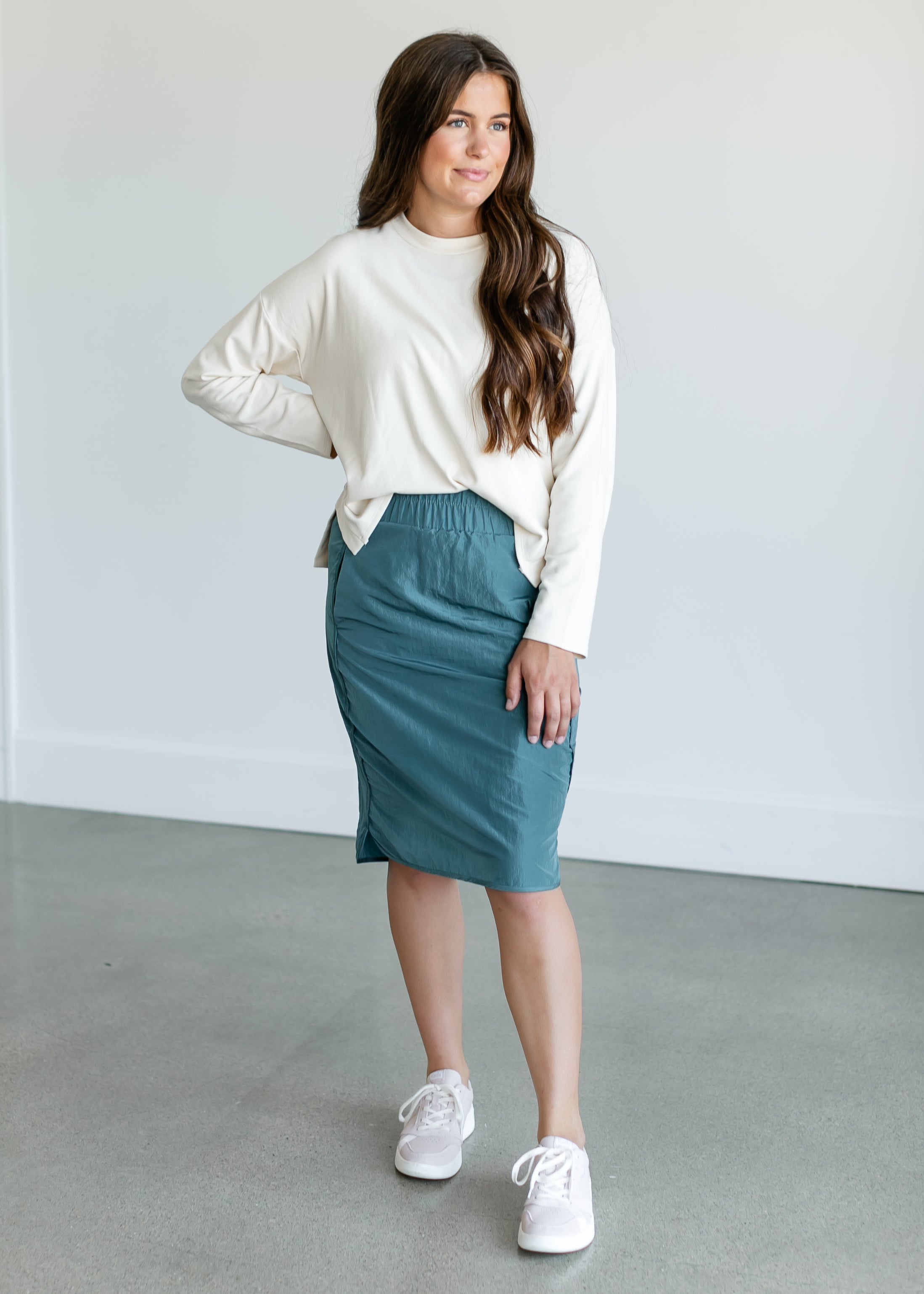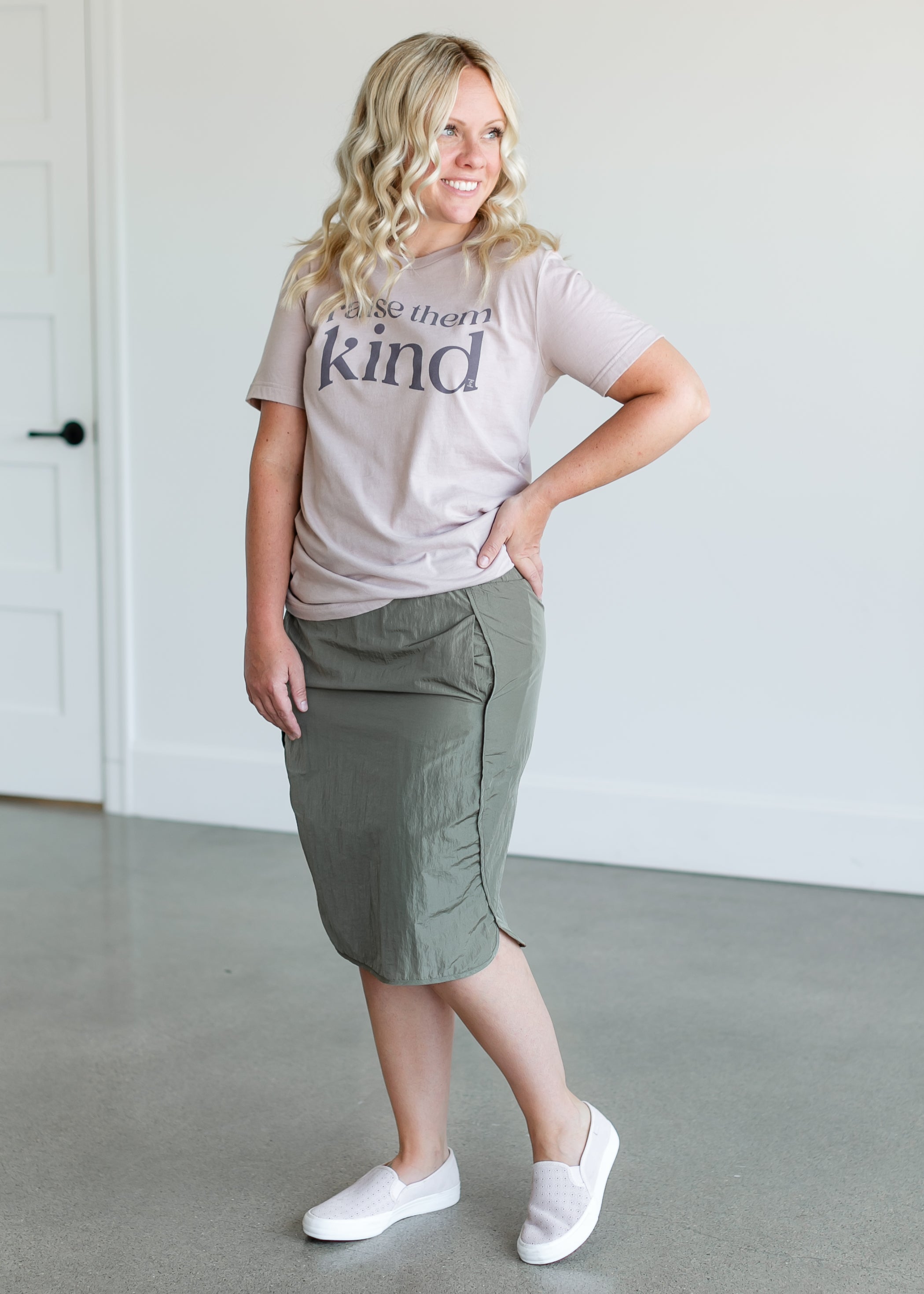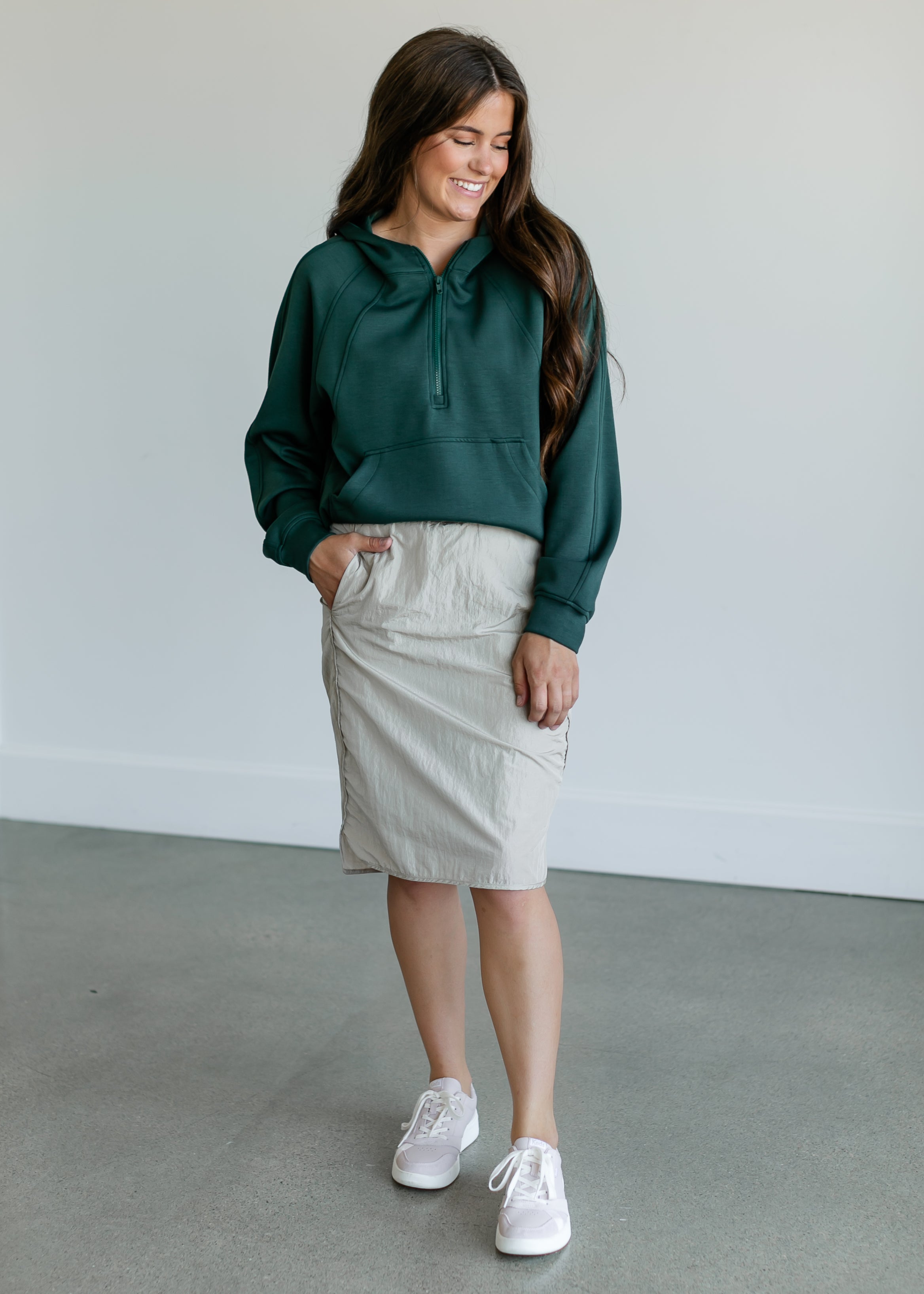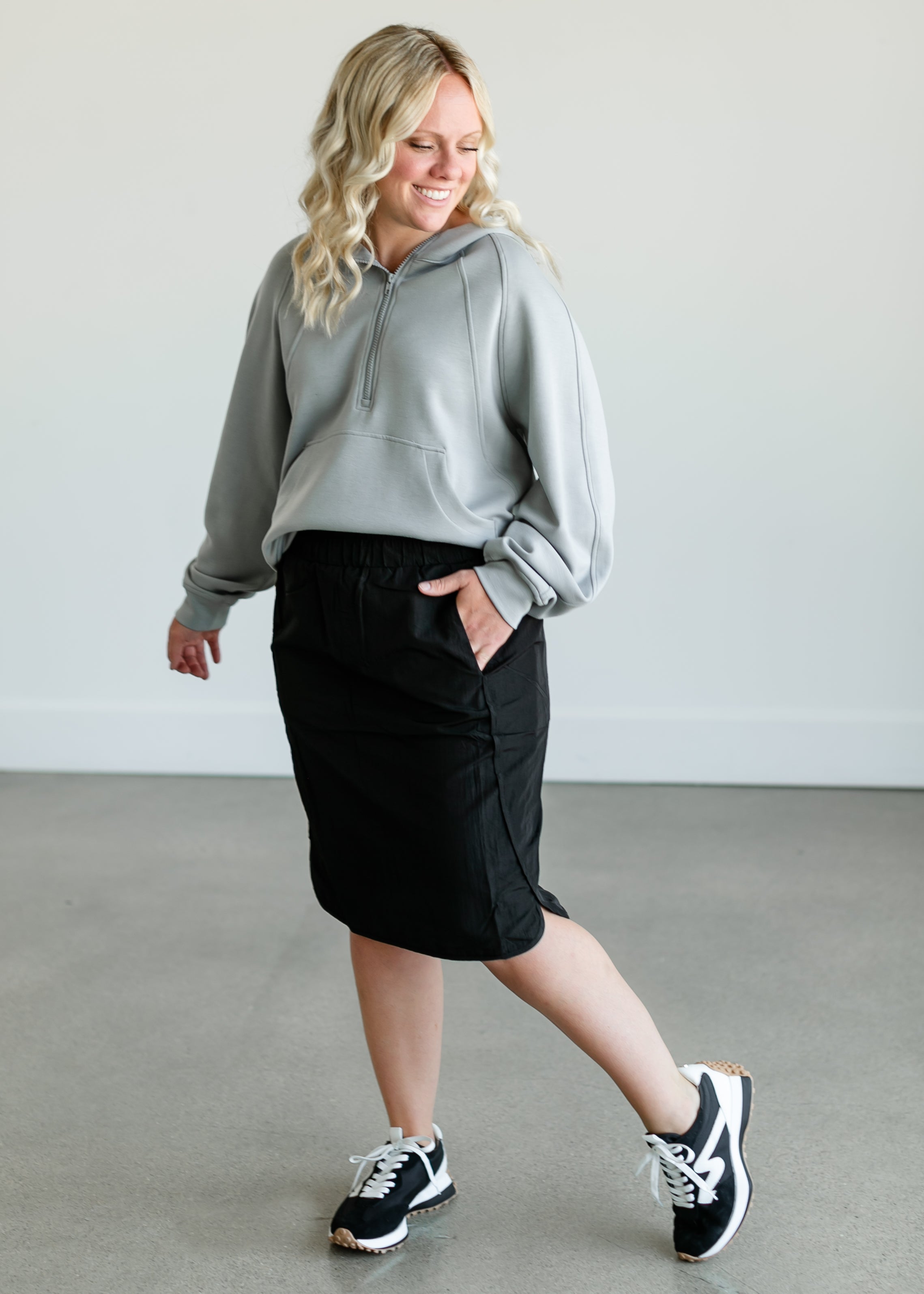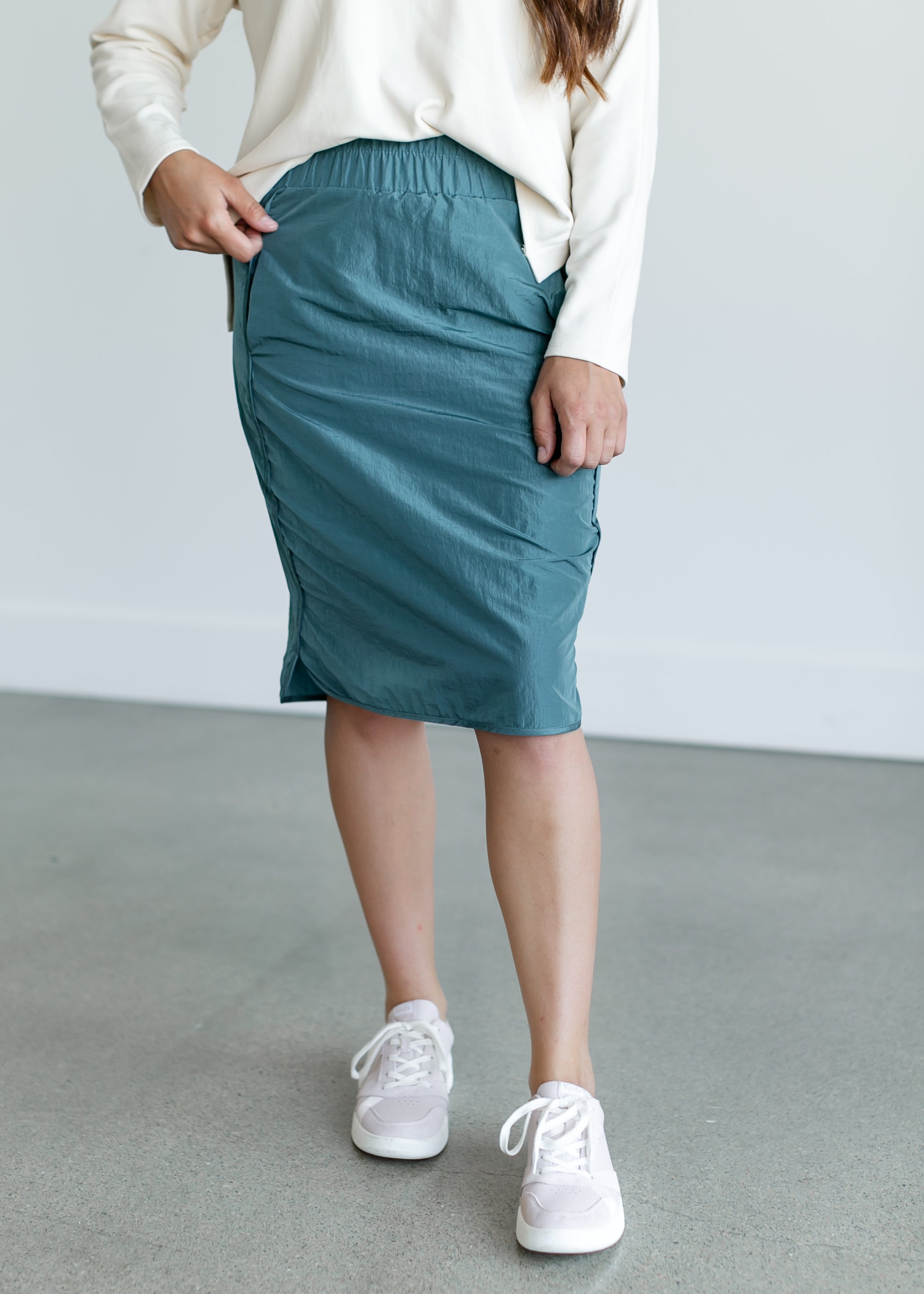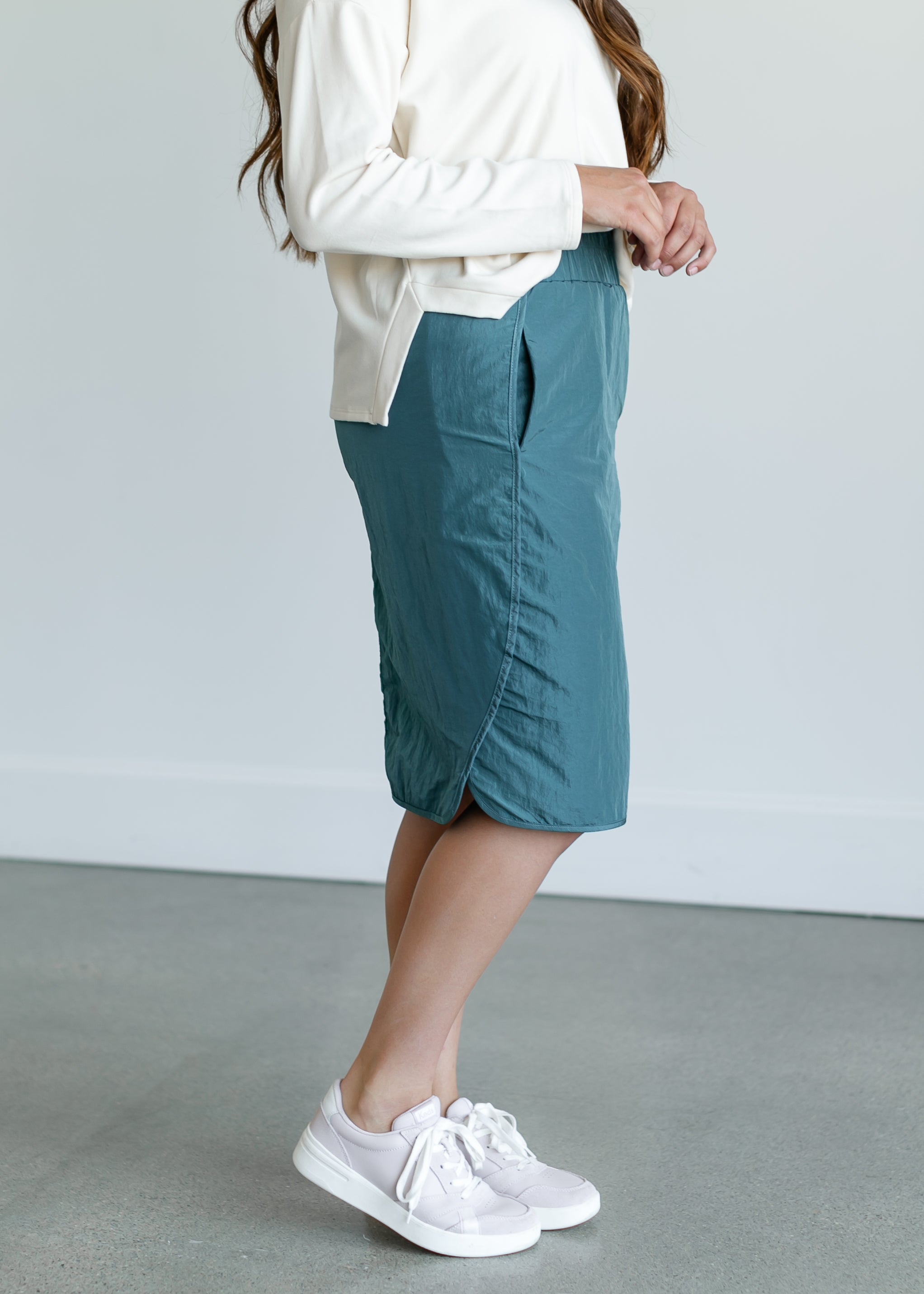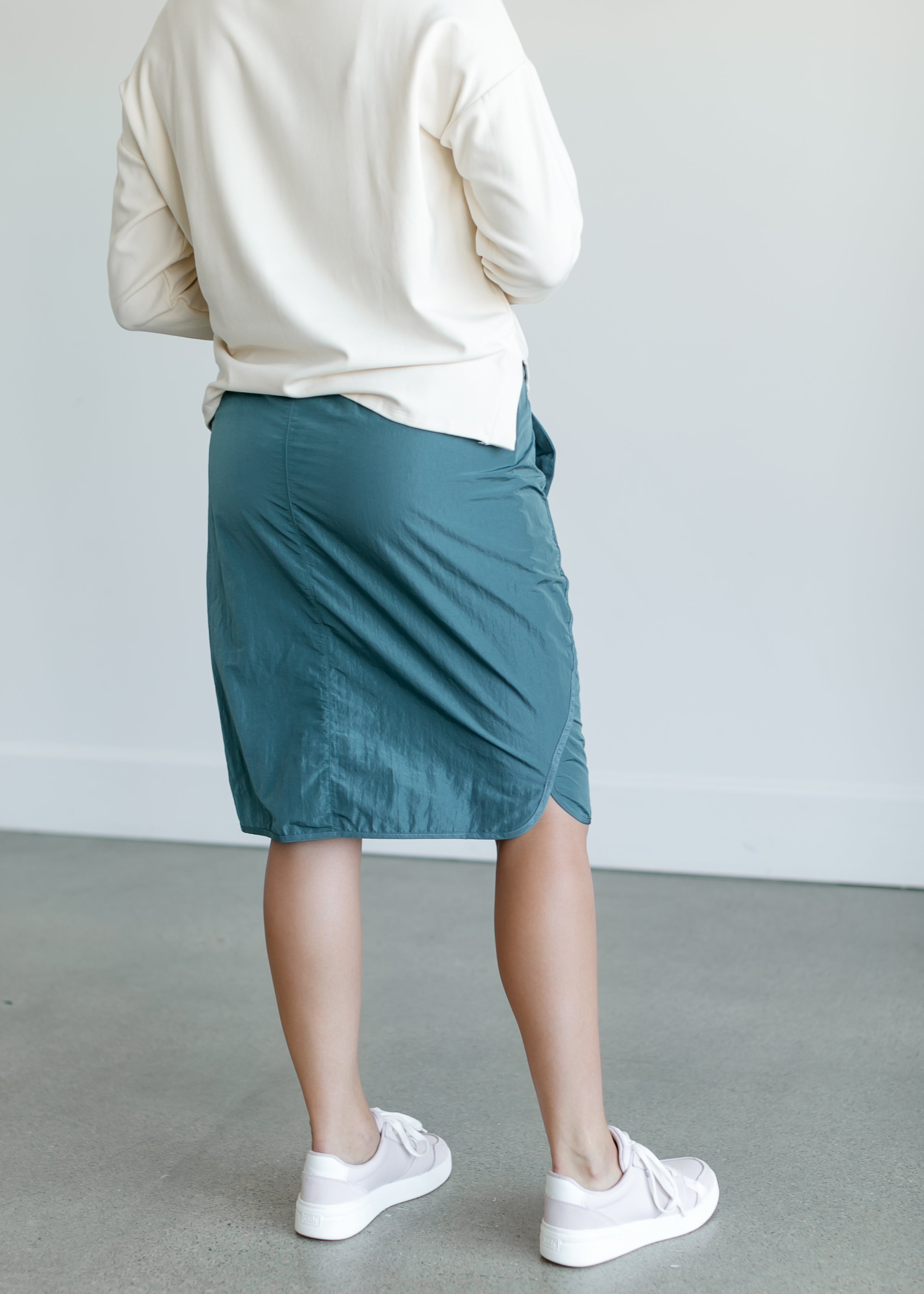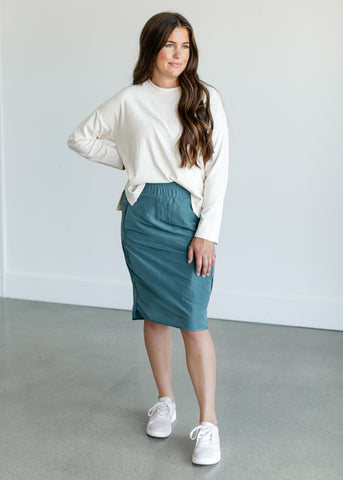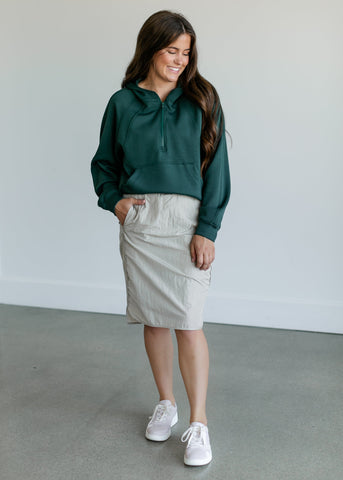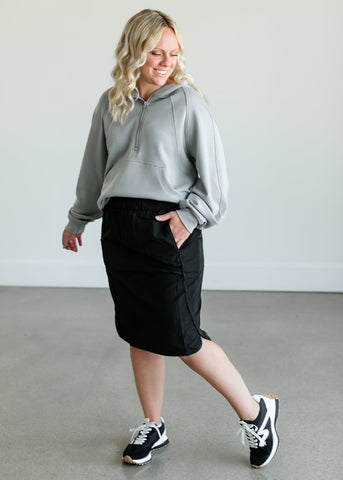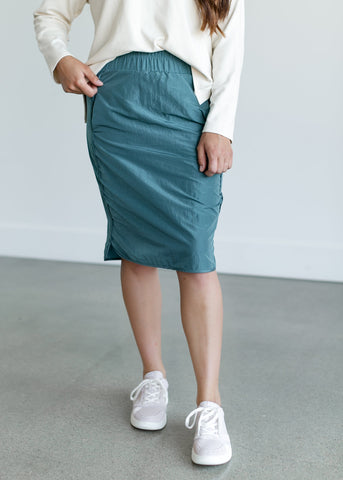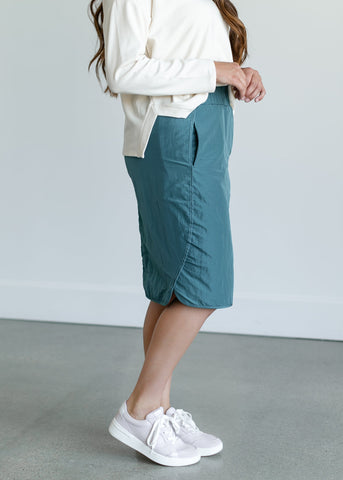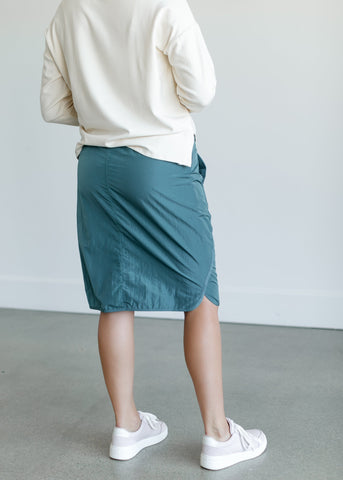 Windy Breaker Midi Skirt
Regular price
$58.00 USD
Sale price
$58.00 USD
Unit price
per
Sale
Sold out
Share
View full details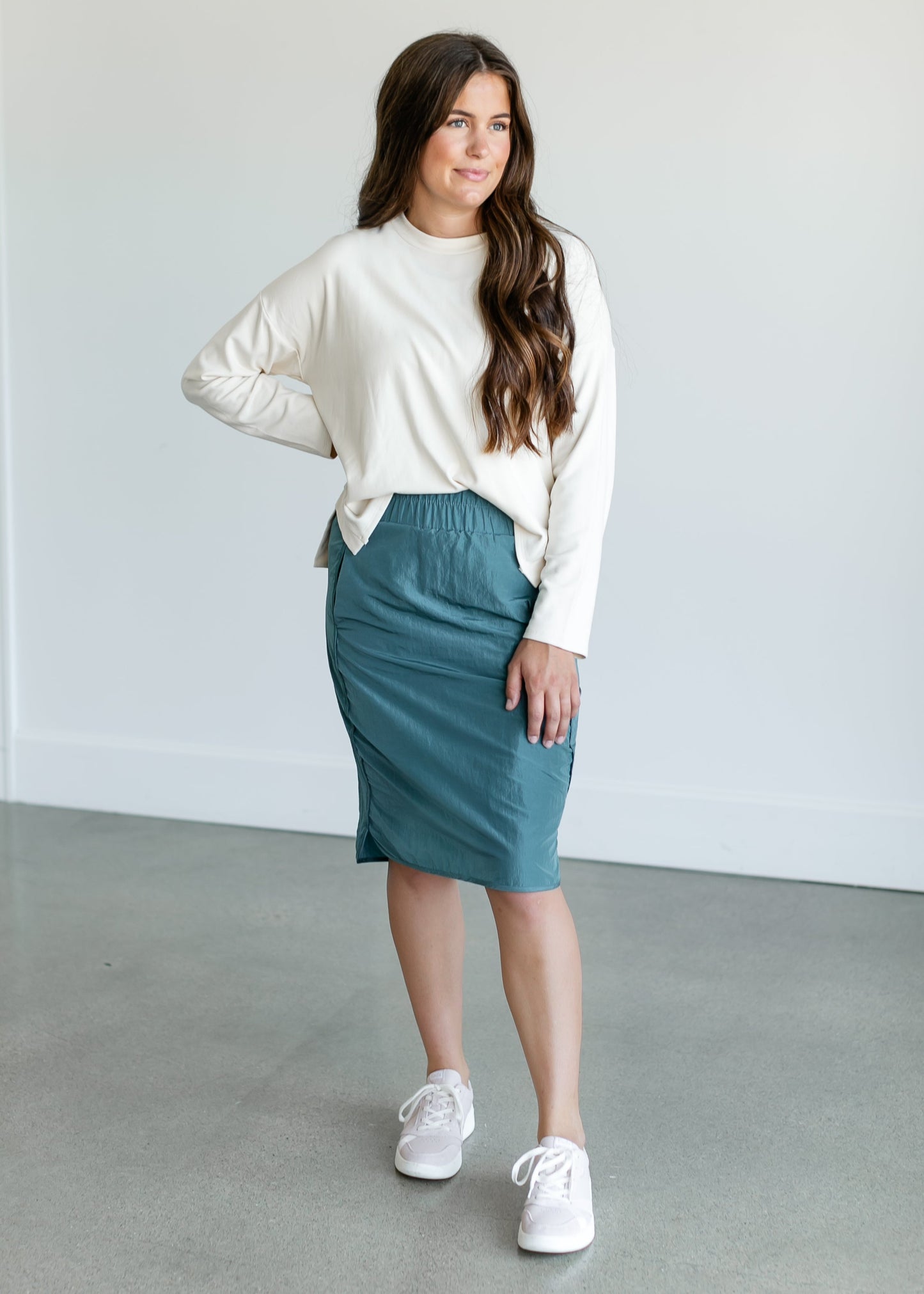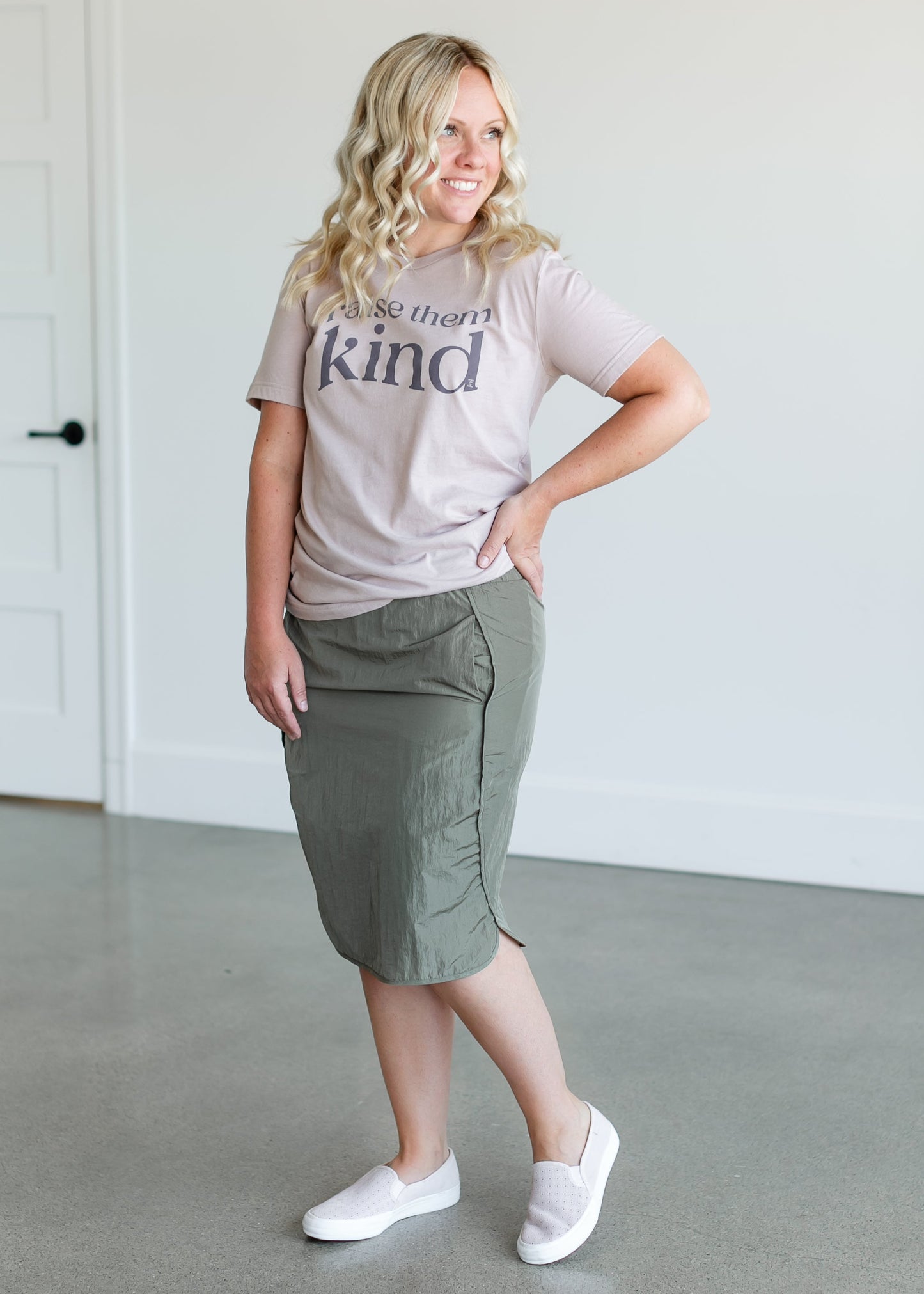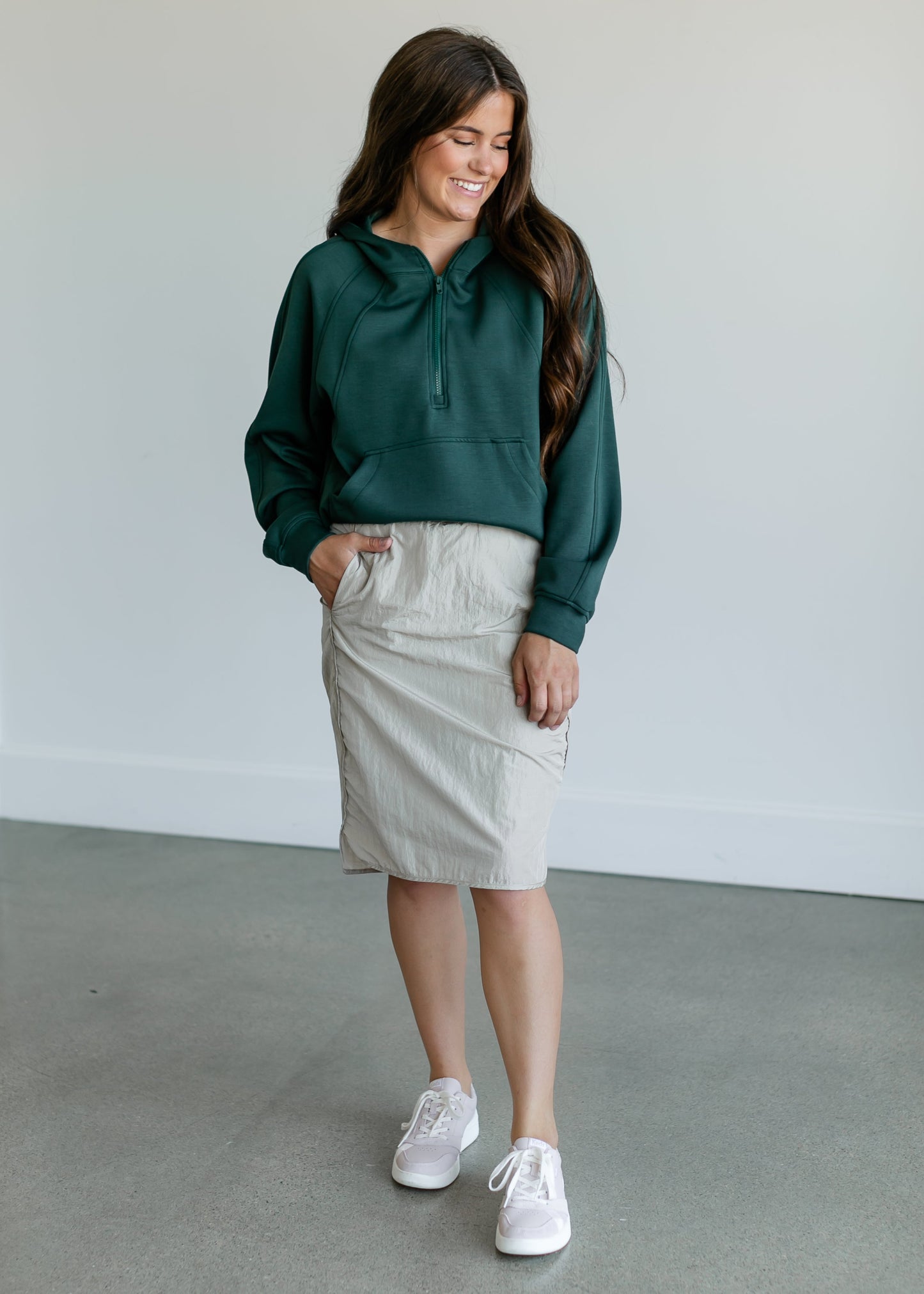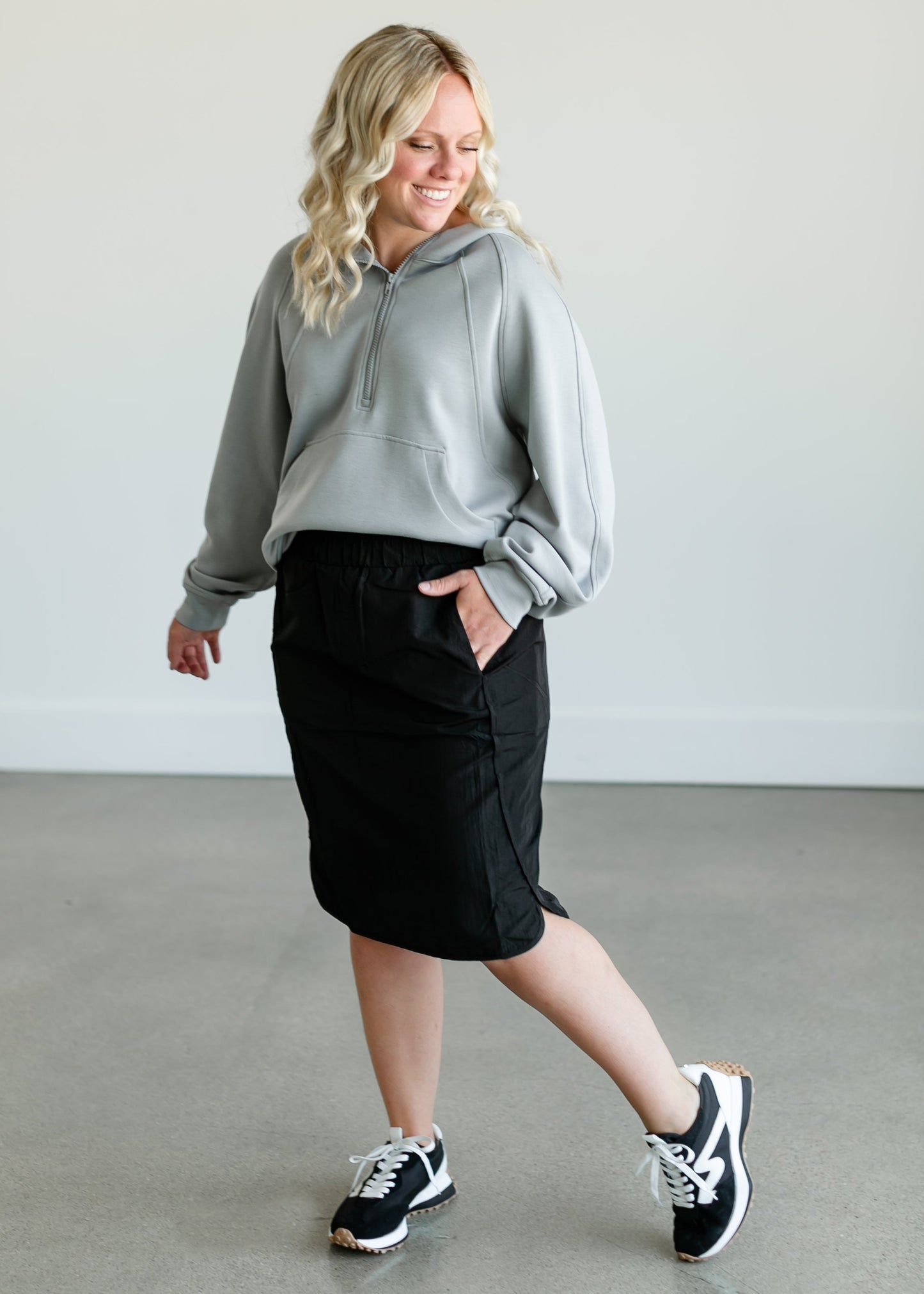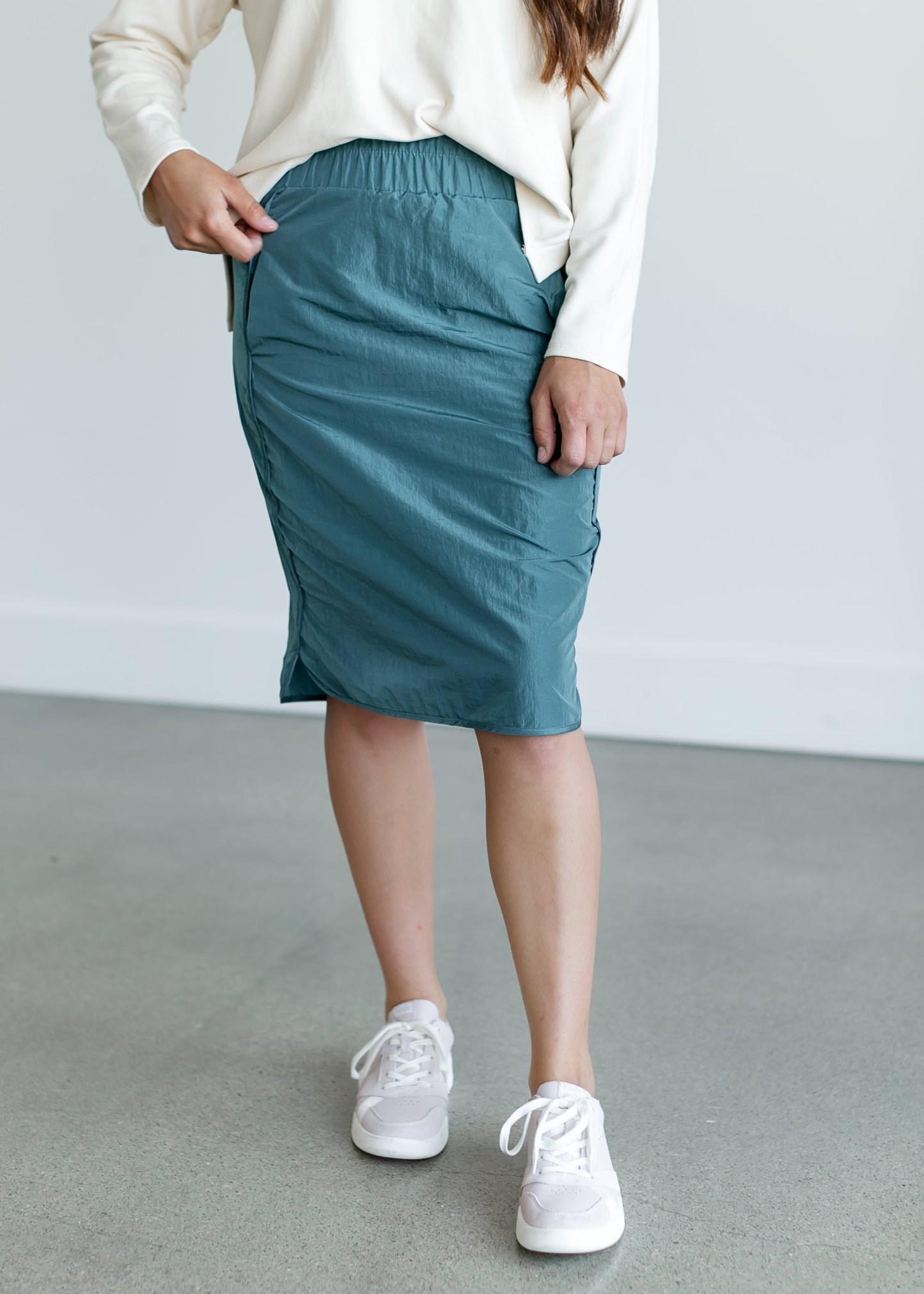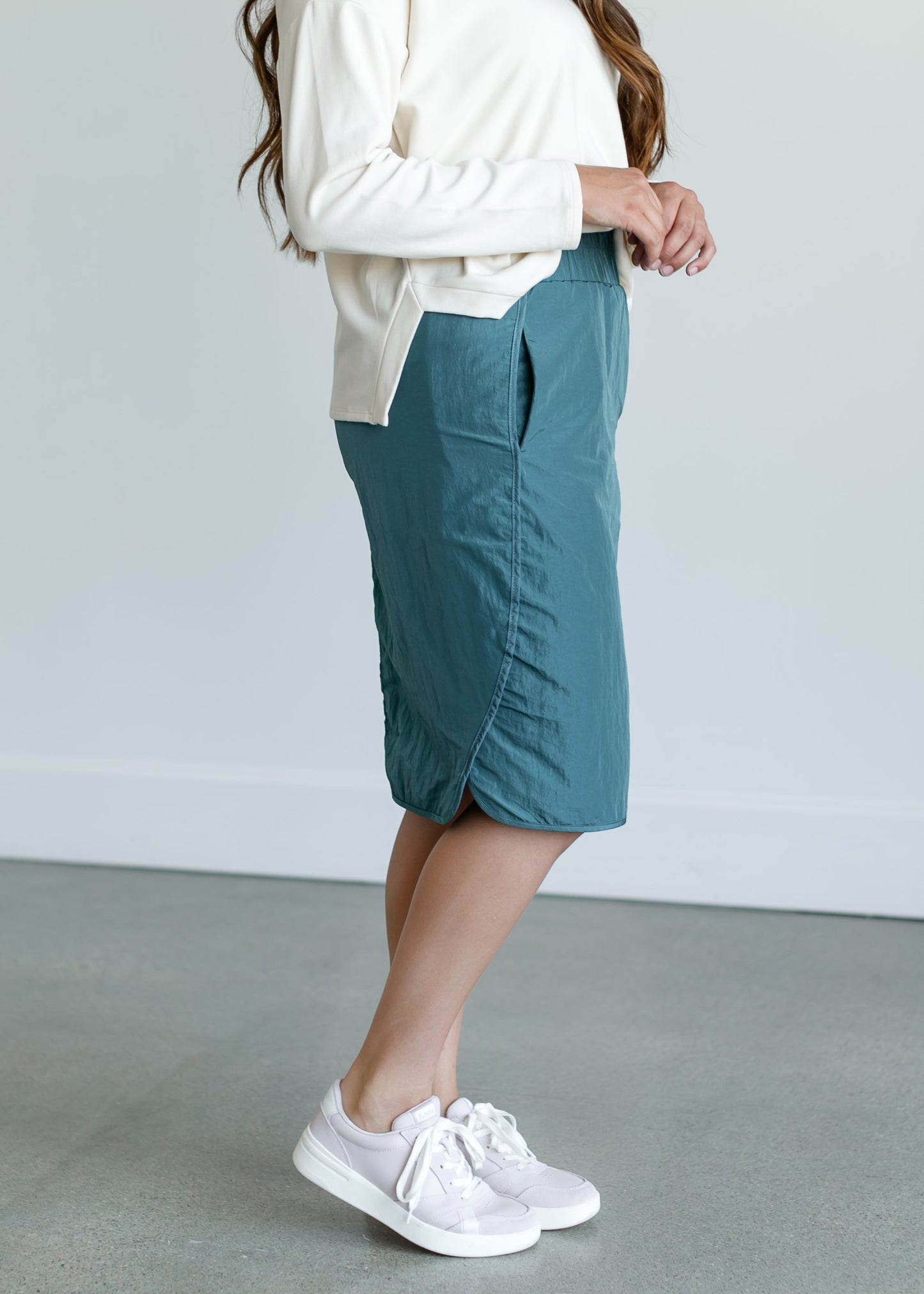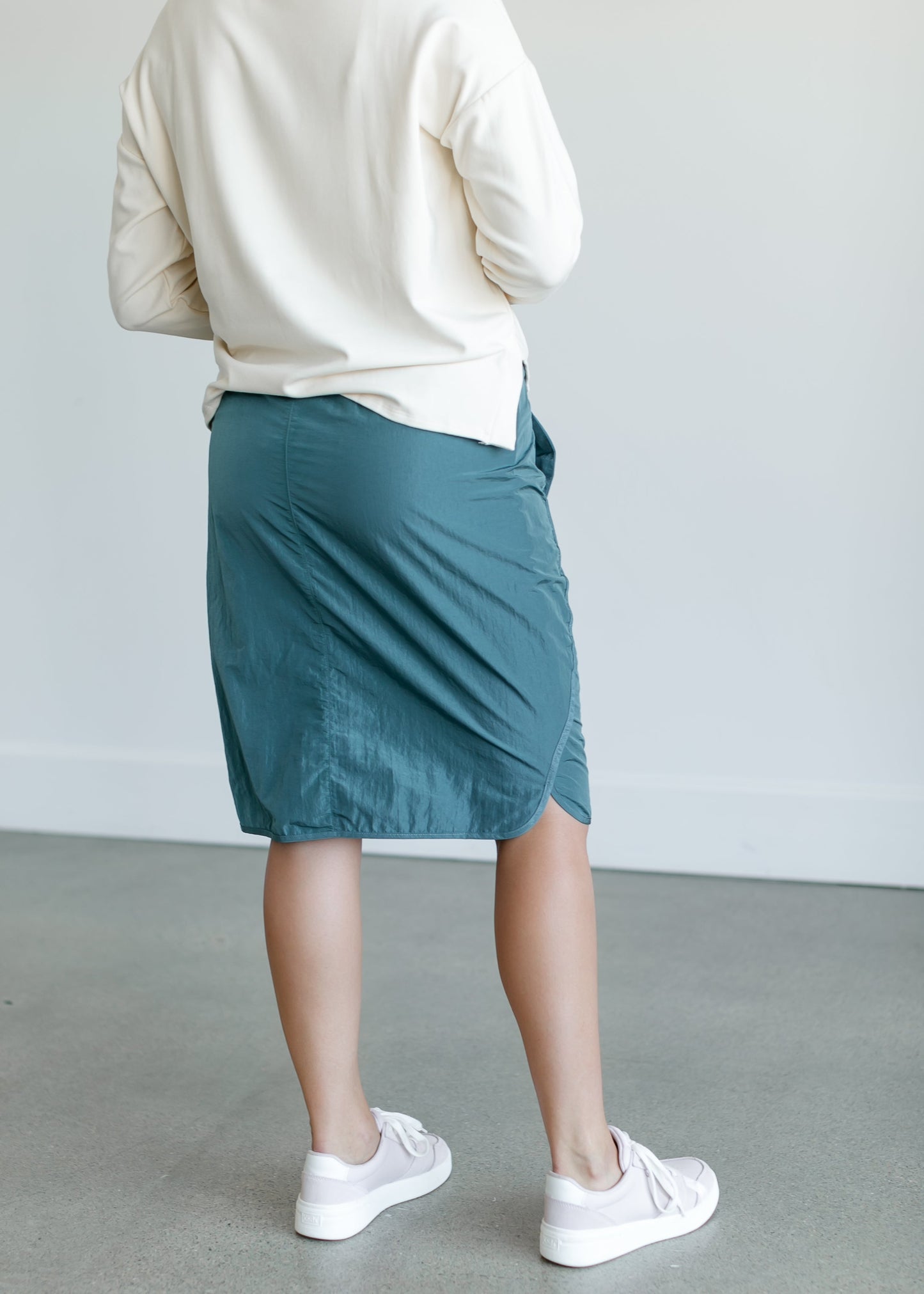 Customer Reviews
Windy
I sized up one size on the windy. I love how soft the leggings are and the waistband is stretchy. It is a great skirt for grocery shopping, going to the beach or long walks. It is a must have skirt and beautiful. I do agree with some of the reviews saying there is limited mobility. That being said I still highly recommend this skirt.
I was going to return but kept it (NO stretch)
I was super excited about my Windy Breaker skirt arriving. I tried it on and it fits perfectly but I was not prepared for the complete rigidity of the skirt (though I should have been since it does say it's 100% nylon).
Anyway, I do like the waistband being so thick and rusch-y, the pockets fit my phone even in its otterbox case, I like the way the seam goes down the side, I like the hem and I 😍the colour and interesting shimmer. I've only worn it one day but with it being nylon, it's cool and will dry very quickly. Oh, and the shorts underneath are so comfortable and fit well.
I did think about sending it back initially though because, as I said, no stretch.
I have a 6ft tall child who functions like a toddler. I chase him around, I'll push him in a stroller. If there's an incline, that would be challenging in this skirt. This skirt is not for taking long strides. I even found it a bit limiting getting into my minivan.

But, I've decided to keep it anyway because it's fun, beautiful and comfortable but I will have to be mindful of what I'm doing on the days I chose to wear it.

I gave it 4/5. In terms of looks, I'd give it 5/5 but in practicality/functionality of my life, 3/5 so I split the difference.
Very restricting
I loved the material and built in shorts, however, this skirt is hard to even walk in. It is restrictive and has a short stride. I had to return it, as I need a skirt I can chase kids in and hike and work in the garden. This skirt doesn't allow that. :(
Summer MUST have
This skirt is my GO TO for this summer. Comfy, lightweight, & so flattering. This skirt even works for chasing my toddler around!
Bad Design
Looked nice online, but given the more hugging form and absolutely ZERO stretch in the skirt material it is a hazard. I had only worn mine for several hours when I was stepping off a stool and the skirt tore. Luckily it tore because if not I would have fallen. I have to run after kids and often step up and down high play equipment in the park, so no way would this skirt work for an active mama. And for a growing family this skirt isn't cheap to have it break in less than 24hrs.I even sized up per another review.
Such a pretty skort
This skirt is amazing! It's not as noisy as you would think!! I sized up from my regular size and feels awesome to me!! Great for summer👌🏻
The Windy
A great skirt that makes you feel very comfortable, the shorts under the skirt are a good length and very comfy. I really like this skirt it gives me a trending look yet still being very versatile.
Skirt
I love the concept of this skirt. The shorts underneath are a great length and don't seem to ride up which is great! However, the skirt itself is quite restricting. I found it very hard to walk in.
WHERE WE STARTED
Hello there! Anthony + Amy here! Curating a modest closet isn't easy, and for me (Amy) that journey didn't happen overnight! In 2005 I turned my life to the Lord + strived to dress modestly. The struggle was very real in finding modest, fun, feminine, on-trend styles that I felt like myself in. In 2018, God laid Inherit on my heart. My husband Anthony, and I prayed on this God-given opportunity and we are SO thankful to be on this purpose filled journey! Looking for quality, modest, feminine and trendy outfits for your closet? We got you! We would love if you joined our community of women who want to be confidently covered to do ALL the things! WELCOME!
Choosing a selection results in a full page refresh.
Opens in a new window.